Social media subscription
Content marketing support for blog posts, Facebook, Twitter, more.
Did you know that high-quality content is one of the only signals Google actively promotes to help increase your website's search ranking? With over 30 billion posts shared every month on Facebook alone, you have a ton of content competing with you for attention. It's time to get professional about your social media presence.
A Write outside the box social media copywriting subscription saves you time and money while improving your brand awareness, client satisfaction, and organic website ranking.
Unique content that drives online engagement, web traffic and SEO
A new, original blog post or article weekly
Four keyworded articles of up to 300-words-each per month
Authors for every topic you need
Voice and tone that creates a consistent experience across social networks
Social media services offered in Dutch, English and Spanish
Social media subscription packages from only €500 per month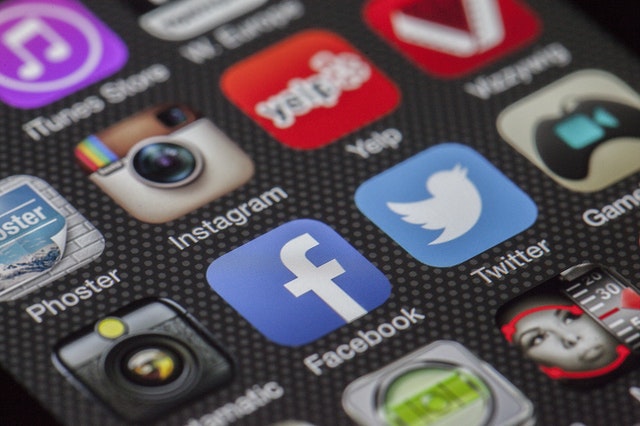 The classic Dutch reading board by Hoogeveen revisited
Wij presenteren schaap, woonboot, fiets.
The well-known 1897 version (Aap, noot, Mies) has a few names, not just nouns. We have drawn up a new, modern version with common Dutch words. Write outside the box can print the reading board with original drawings by Kitty van Oosten on a wide variety of products. Would you prefer a personalized version with a list of words and photographs or drawings representing you, your company or your industry? To be used to create original promotional gifts or to be used in social media or marketing campaigns. Stand out. Make an impression!
Order products with our original reading board.

Your personalized reading board is drawn up based on the information you provide and can be printed on the product or products of your choice.

Provide your own images, photographs or drawings or select an illustrator, graphic designer or artist based on one of our 'own' versions.

This is a typical Dutch product, based on the Dutch phonemes; this service is therefore only available in Dutch.
This is a custom-made product. The price is determined based on your requirements. Price indication: a personalized list of words or products from €1500 and a list of words or products including custom-made illustrations from €4500.
Please contact us for the price of the various products with our reading board.
Cultural name checking
Protect your brand and prevent misunderstandings
Words matter! We can all think of at least one foreign brand name with an unintended meaning in our local language. A car named Nova, for example – "does not go" in Spanish. Write outside the box can vet whether the product, company name, or campaign slogan you have chosen works for your intended target market.
Local market research on the brand name provided
Clear advice in the selected language including any spelling, pronunciation or similarity concerns, cultural awareness
Name verification service offered in Dutch, English and Spanish
Rates from €250 per brand name or phrase (in a single language or market)
Mission-critical
When time is tight and you need strong copy, fast
You have an important presentation to make, but you've forgotten to have those slides translated. You're launching a new website soon, but you want to reach global customers. Your brochure is ready for production, but it does't read too well.
Write outside the box knows results-oriented copywriting and other text needs may come with a last-minute deadline. Email us about your rush job for writing, editing or translation now, or give us a call. We are here to help!
We will start immediately
Your project will be prioritized and handled with care
Our Write outside the box team can work nights and weekends
Rush text services available in Dutch, English and Spanish
Contact us for a custom quote today
One-stop website shop
Custom content, graphic design and new website set-up
So you need a website for your growing business, organization, or service, and you probably need it now. Write outside the box is your turn-key solution for an attractive and effective website, online and ready to work for you.
Complete website package* with content, graphic design, and essential set-up

Our starting point is a 4-page, responsive website of about 1,500 words

Focus on smooth, catchy, easy-to-read content

Web pages crafted for SEO with keywords and meta data
Built in WordPress, and can also include a blog or social media feed
Content options in Dutch, English, Spanish and other languages
Custom website proposals and multilingual websites are our specialty.
Complete professional websites from €1999
Video voiceover scripts
Engaging stories for your promotional films
You want a company film clip or promotional video. But you don't know what words to use to effectively convey your message. Entrust that script to Write outside the box. We will craft a text that perfectly fits the message and look of your video.
Includes a full consultation, so we can get your message exactly right
We edit or adjust the approved script to fit the final cut
Of course, customization is always an option
Consider whether you need voiceover script transcreation for different markets.
Rates from €400 for a 60-second video script
Creative texts and slogans
We do not offer standard texts
You are an entrepreneur with a product or service of which you are rightly proud. A product that perhaps deserves more attention, or a service that has yet to be noticed by the right people. Together, we can change that. Together, we'll give your product or service the attention it deserves!
Write outside the box can write a catchy, creative copy or slogan for you. We do not write standard texts; our texts are tailor-made to fit perfectly with your company brand, product or service and are of course perfectly suited to your target group.
We write a creative text that suits your needs
The price is settled per hour. We will give you an estimate of the time we think we will need beforehand.

This includes 1 editorial update with adjustments where necessary or desired.

Available in Dutch, English or Spanish. Upon request, we can also provide translation into other languages.
Rates from €80 per hour
All prices noted above are subject to change without notice, for reference only, and exclusive of 21% VAT.
* Pricing above based on a Dutch website. Does not include photography or logo artwork which must be provided by the customer.
** This is a one-off discount on a social media subscription for the period of one year.